Week 26 – Now On Sale
I'm a published author.
As of this evening, the Amazon page for Tasakeru Book I: Without a Name is up. Congratulations have been pouring in from family and friends. I'm finally here, and I… honestly don't know what to think. I'm proud, obviously, but I've got butterflies something fierce, and I've got this sense of… unrealness, like I'm just waiting for somebody to pinch me and wake me up. All the hard work I put into this story has led to this. In a lot of ways, it feels like my life has finally begun.
I promised on Monday that this would be a big week, and as amazing as it sounds, my publication is only part of it. VDrake was here visiting, and I made sure he was there next to me when I hit that submit button. The two of us had a blast at the Weird Al concert, of course. When you go to see Weird Al live, he damn well makes sure it's an unforgettable experience… I was in the third row, with a perfect view of him, his bandmates, and the 41-piece orchestra that was playing along with him. I laughed, I screamed, I sang along, and I even got splashed when Al threw his water into the audience after the gargling solo in "Smells Like Nirvana". And, might I add, I got wished luck with my endeavors by the man himself.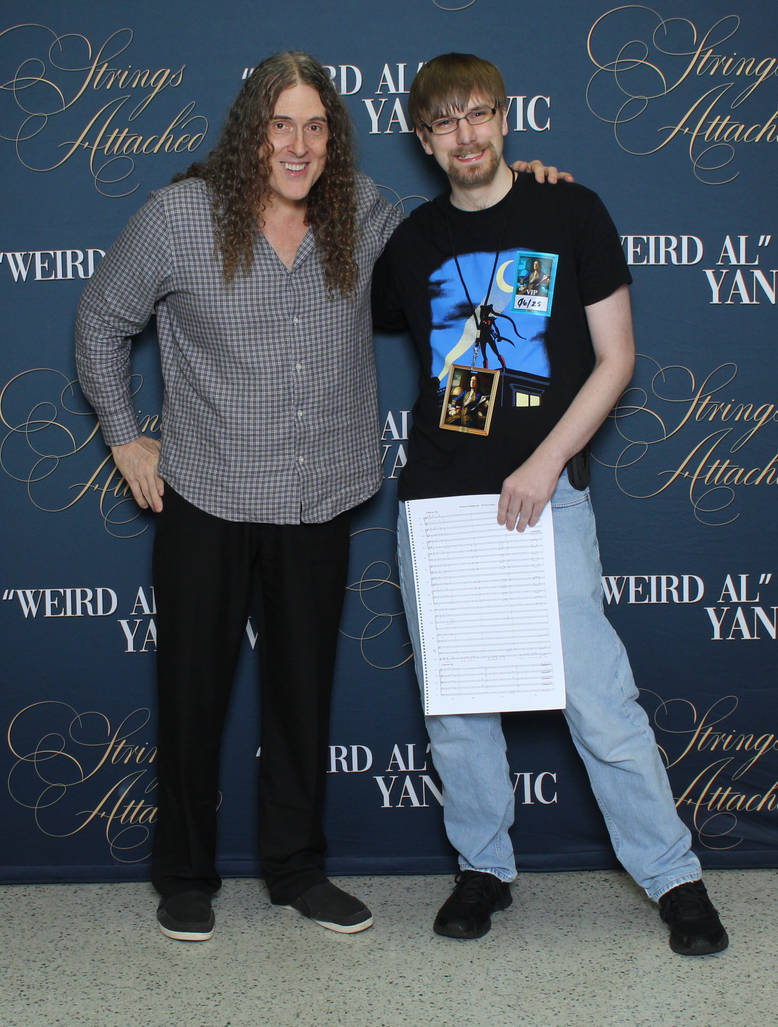 So here I am, in my same chair, looking at my same monitor on my same desk in my same room, but everything seems different. Like I said, sort of unreal. I don't know where we go from here, exactly, but I hope you'll all stay with me along the way.
– BHS
Tasakeru Book I: Without a Name: PUBLISHED
Tasakeru Book IV: Twilight's Dreaming, Chapter 9: On hold
Tasakeru Patreon: 6 Patrons
Twitch Follower Count: 60 followers
Shattered Skies: The Morning Lights, Chapter 45: On hold