Week 22 – That's Better
Hey, look at that, three more pages! Not bad. Sorry this one is late, I couldn't focus at all last night. To be fair, I haven't been focusing well for the past two months, but knock on wood, that might be changing. I still want to try to get this chapter done before Saturday if I can, though I might end up shunting the second half of what I had planned to Chapter 45.
Starting this week on my Twitch channel is a playthrough of one of my favorite games of all time, Skies of Arcadia. I'll be playing the "director's cut" Legends version for the Gamecube, which fixes some of the issues the original had and adds a bunch of content. I played the hell out of both the original SoA on my Dreamcast and Legends on my Gamecube back in the day, and I can't tell you how thrilled I am to be able to share this game with you. SoA is one of those titles where it's downright criminal that more people haven't played it, so if I can get more people interested in it, so much the better. Plus that, after the grimness of the Bioshock series in my last playthrough, SoA's colorful optimism is the perfect follow-up. I'll see you all Wednesday night, so please watch, follow, subscribe, DONATE, and do the things!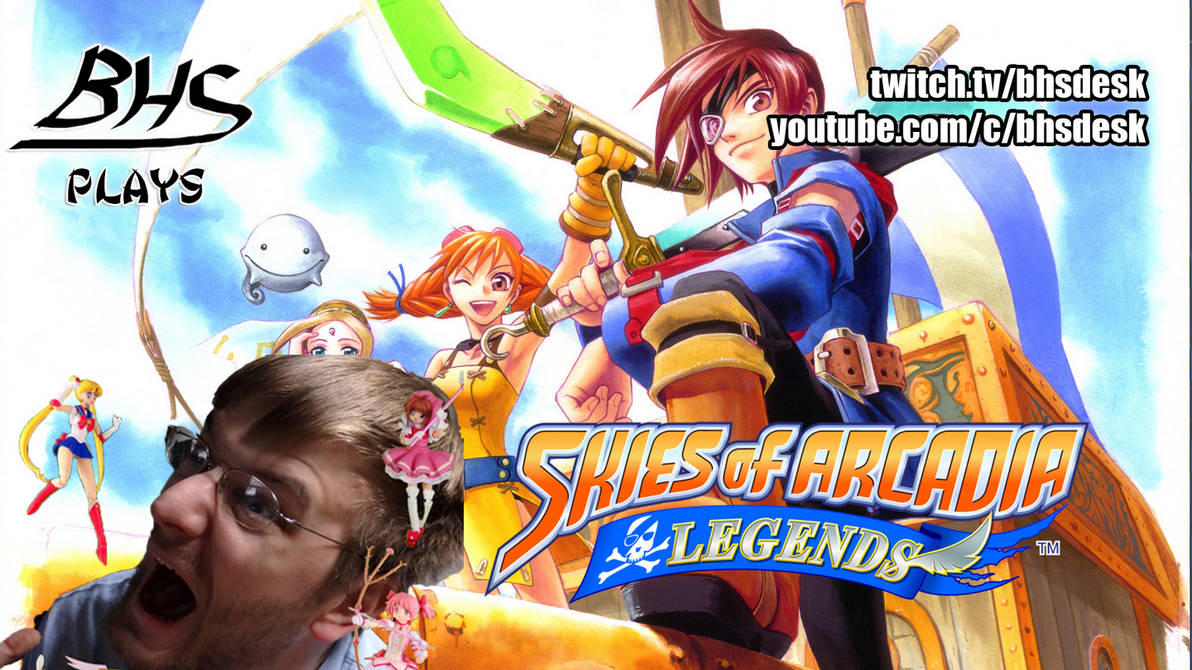 Tasakeru Book IV: Twilight's Dreaming, Chapter 9: In progress

TasakeruPatreon: 6 Patrons
Twitch Follower Count: 51 followers
Shattered Skies: The Morning Lights, Chapter 44: 7.5 pages done
– BHS