Week 5 – Hooray, Hooray, Hugtto

Hugtto is over. Until a few minutes ago, this Report was going to consist of a detailed review of the series, a discussion of why it's now pulled ahead of the mighty Heartcatch and Go Princess to become my favorite Precure series ever. Unfortunately, looking back at the three pages I've written so far, I can see myself going off on a number of tangents… as I'm wont to do when I write about stuff that I love. Suffice to say, I don't think my review will be going up tonight. I want to be sure this thing is coherent before I post it. So instead, I'll sum up before I link you to my tributes (yes, there are two, and possibly a third on the way): very little else in the past year consistently made me happier than Hugtto did. I fell hard for all of the characters, a first for the franchise. Hugtto made me laugh so hard I almost got sick, it made me squeal with delight and fist-pump the air, it impressed the hell out of me with its bold decisions and its progressive strides… and it made me cry. Multiple times. I hosted a live stream for my friends of the final episode yesterday night, after the subs went up… I had to watch the raw version to finish my video tribute, and that got me teary enough, but the second time, with the subs? I was friggin' destroyed. I am damned lucky I decided against being on mic or camera for that stream, because the sight/sound of me turning into a sobbing wreck isn't something I want to inflict on other people if I can help it. It was a near-perfect ending for a near-perfect series, and I'm satisfied. All I can hope is that Star Twinkle doesn't suck, but it's got a near-impossible bar to clear. Much as I intend to judge it on its own merits, at every stage, I'll likely be comparing it to Hugtto, and that's not fair to it. I'll give STPC the best shot that I can, because lord knows I'd love it if we had two good years in a row, but… I don't envy the cast and crew. Anyway. I'm immensely thankful for the time I've had with my dear Hana, Saaya, Homare, Lulu, Emiru, Harry, and Hugtan, and I hope these two tributes (one silly, one more serious) can express some of that thankfulness.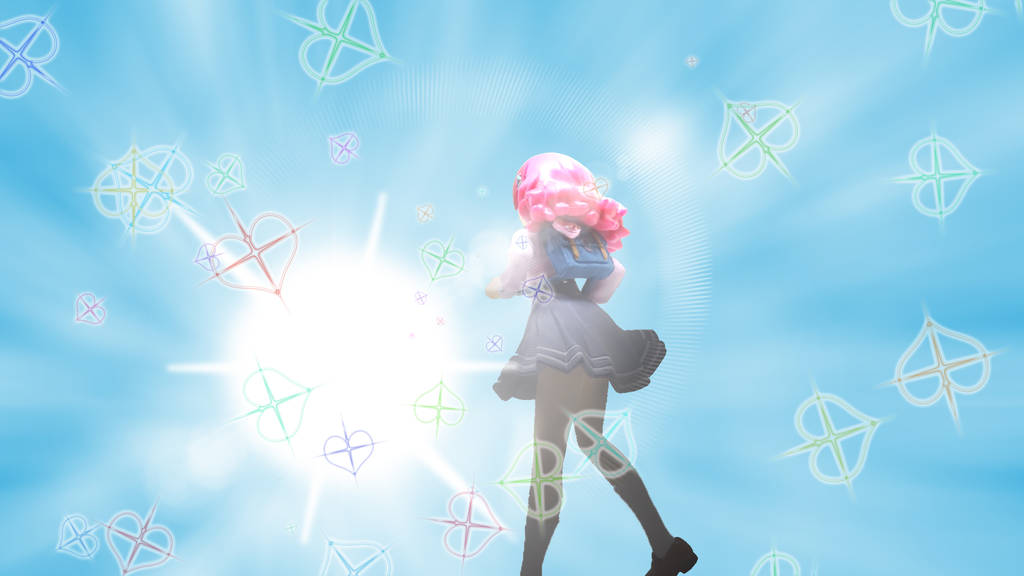 The other big finale this week was Steven Universe, of course. I covered the quadruple length special "Change Your Mind" over on Pillowfort, and… well. I have no idea where they could possibly go from here, but they promised an epic season finale and they
delivered.
Once again, the show affirmed its message loud and clear, and once again it proved why it's the best Western cartoon currently running. There are other people who can and have analyzed its themes and its applicability better than I can, but I'll just link you to this one from io9, it's excellent.
https://io9.gizmodo.com/the-powerful-transgender-narrative-in-steven-universe-1832084052
What I said to Zach Callison almost a year ago (!!!) at the con holds more true than ever:
Steven Universe
is a masterpiece.
The plan for tomorrow through Thursday is to try to get Chapter 7 of Twilight's Dreaming out to hit my Patreon deadline. I still feel really bad about missing last month, even though there's very little I could have done given my schedule… but I'm trying like hell to make up for it. I'd like to get Episode 9 of Silent InvenTOYry up by Saturday or Sunday at the latest; I should have all the footage I need now, I just need to do the grunt work, adding captions and editing it together. There are another two SI episodes in the pipe, including the one for Chogokin Titanus, which is releasing earlier than I thought… but when I have a little less pressure on me, I'd like to get back to work on Shattered Skies. The break has done me good, and I'm ready to dive back in. Wish me luck.
– BHS