Week 4 – Undeserving
Ever have incredible, amazing news that you're dying to tell people, but you can't? That's me this week. I'd love to spill my guts, but given the circumstances of said news, I feel like that would be asking for trouble. It's something so huge and so incredibly improbable that it's taken me several days just to process it, and I'm still struggling with the nagging worry that I don't deserve something like this… which is horseshit, of course; this isn't the first time my brain has tried to pull that trick on me. Anyway, please take for granted that the news is really, really good, and a couple months from now I'll be able to dish out all the juicy details.
HUGTTO, HOLY CRAP. The penultimate episode aired yesterday, and any tiny worries I might have had about the series choking in the clutch were given a thorough beatdown. I'm saving my full thoughts for after the now-traditional coda/baton pass final episode airs next Sunday, but it's gonna be a gushing review.
And on the subject of Hugtto: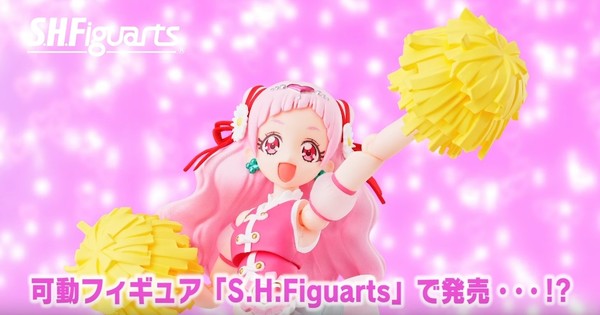 BEST DORK'S FIGUARTS IS NEXT IN LINE. HELL YES. Release by summer, please and thank you, Bandai. :D
I'm slowly but surely getting back into my Shattered Skies groove. I probably won't start work on Chapter 43 until the beginning of next month, at least, but I feel refreshed on the project and I've been having ideas for how to proceed with it.
Work continues on Silent InvenTOYry episode 09. I hit a few snags, but I think I have only one more on-camera bit to film before I can start filming. This bit needs to be shot outdoors, which… well, hence the snag. Nobody's going to want to stand out in 24 degree weather running the camera, and I can't shoot this one by myself. I'm still aiming to get it out before the end of the month, though.
The anime season has only started, but I think I already have a favorite comedy of the cour: Kaguya-sama: Love is War. It's the story of the student council president and vice-president of a prestigious high school, the star students and awe of the student body, who are madly in love with each other… but not only will they not admit it, they're obsessed with forcing the other one to confess first, because they're both absurdly, hilariously narcissistic and nowhere near as smart as they think they are. So they have this ridiculous escalating campaign of mind-games against each other, and "the first one to confess loses!" Drake and I were in tears laughing at the first episode, so if it's able to keep this up, it's a knock for the best winter anime of 2019 in my book.
– BHS